I started this
Copycat Club
in 2010 because I love making restaurant recipes at home and wanted to find others who also enjoyed this. However, as life got busy, I stopped doing the round-ups. Here we are in 2012 and I'm going to try and get this started again. For more info, click on the link just below my banner. Basically, on the 7th day of each month I will post a collection of cloned/copycat recipes submitted to me through the previous month.
Please feel free to email me any copycat blog posts you have this month or any future months. [starrysugar AT hotmail DOT com].
Here are the submissions for this month:
Payday Bars
from "Kudos Kitchen" by Renee.
Almond Roca Candy
by Tia of "Buttercream Barbie".
Longhorn's Shrimp and Lobster Dip
from "MakinCakin" by Michele.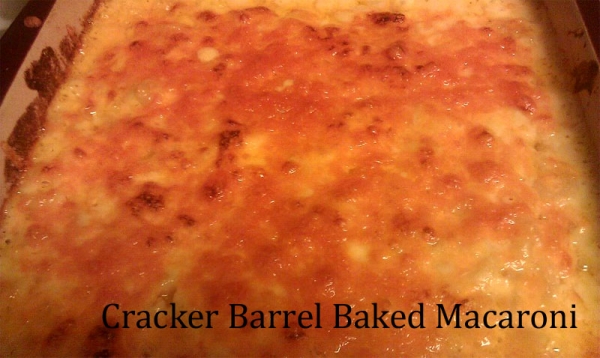 Cracker Barrel Baked Macaroni
by Michelle of "Something New is Cooking".
Blueberry Nutrigrain Bars
by Tia of "Buttercream Barbie".
Sonic Root Beer Freeze
from "Something New is Cooking" by Michelle