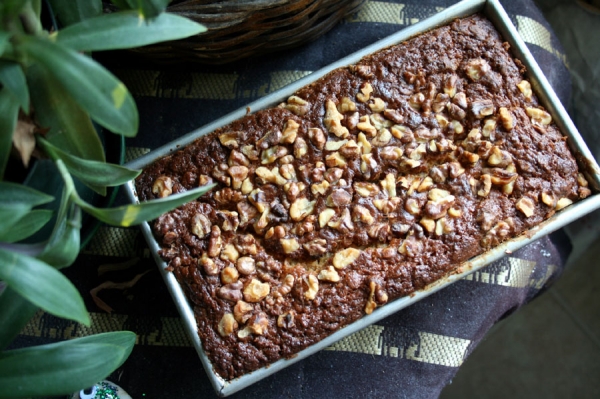 Oh. My. Goodness. I am in LOVE with this bread.
Despite its modest and understated name, this bread is AMAZINGLY yummy. It was soft, moist, full or flavor and smelled wonderful while baking. Cinnamon, nutmeg and cloves were a perfect medley of flavors to complement the classic pairing of apple and oatmeal.
I was pleasantly surprised at how pretty the sliced loaf looked. The diced, dried apricots had plumped up and stood out like glittery orange jewels. I used plain yogurt instead of buttermilk. For the topping I omitted the brown sugar and just sprinkled and lightly pressed in a handful of toasted walnuts on top.
The recipe was selected by Natalie of
Oven Love
for this week's
Tuesdays with Dorie
pick. Find the recipe at her blog or in
Baking: From My Home to Yours
.