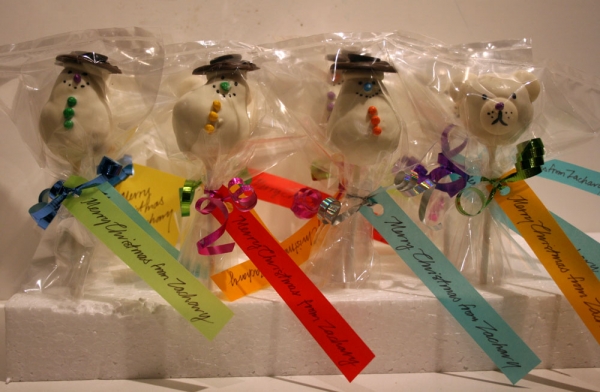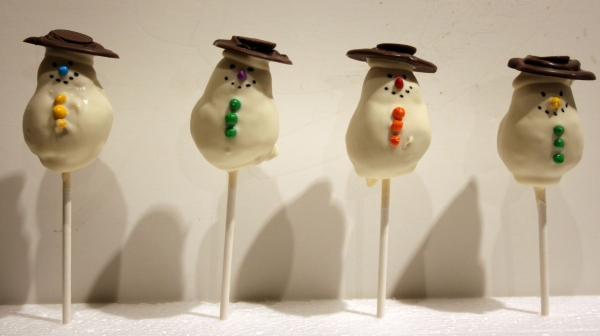 This was my first foray into the realm of cake pops. If you haven't hopped on this fad yet, I highly recommend it. They're so cute that it's worth the nit-picky work they take to make! Bakerella, the author of
Cake Pops
, recommends using a cake mix and canned frosting so that the results are predictable, especially as you are learning. I used a cake mix but made my own frosting - a simple
American Buttercream
and had wonderful results.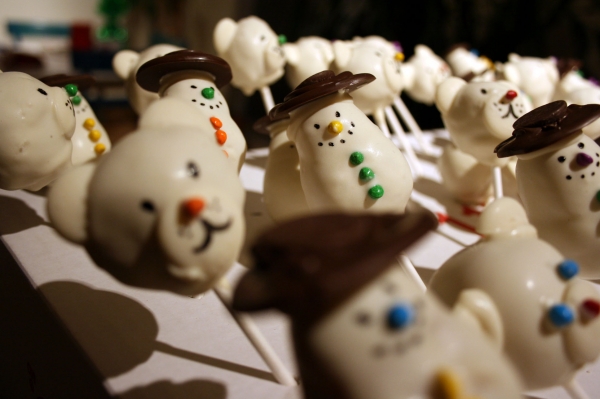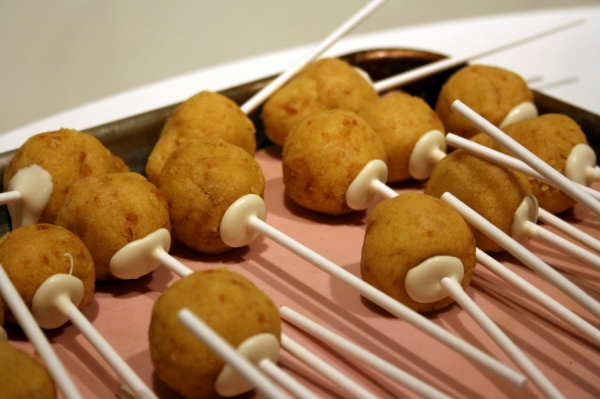 Some tips based on my first attempt: -Make the cake balls and refrigerate them overnight before you dip them. This gives them lots of time to set fully and makes it easier to plan your time and split the work up over a couple of says. -Don't add too much frosting at once. I did this and then I had to keep adding more crumbled cake to balance out the frosting. -Make extra cake to have on standby just in case you need it. -Candy melts harden quickly, so have your decorations ready to go at your fingertips so they can be 'glued' onto the pop before the coating hardens. -Tweezers are invaluable. -If you don't have a styrofoam block to hold your pops, use a cardboard box turned upside down with holes poked in it (Use a nail, small screwdriver or letter opener). -I couldn't find a black edible ink pen so I used
Wilton Black Icing Color
in a little jar (only $1.42) and painted on the faces with a fine paintbrush. -I used a 2-cup pyrex measuring cup to melt the candy melts and to dip the pops in. It was the perfect depth and it was microwaveable which made life SO much easier. -eBay is a great place to buy your supplies for cheap. I got my lollipop sticks for a fraction of the cost of Michael's.