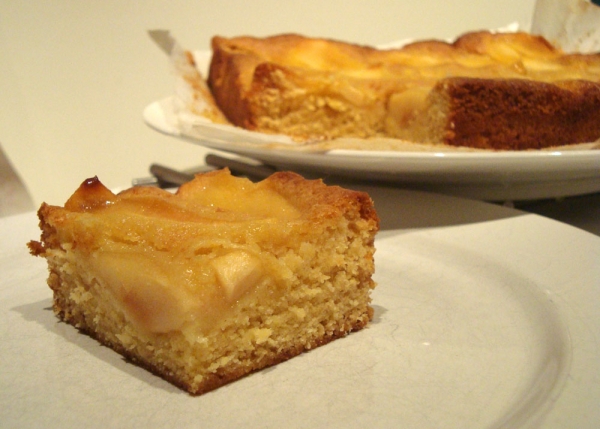 This recipe was adapted from
Baking in America
by James Patent. When I decided to try this recipe I was not expecting such a beautiful cake! It was a nice surprise when it turned out a gorgeous golden brown with the honey-infused apple slices nestled into the cake. Even more than its appearance, I love love loved the texture. Crispy-chewy edges and a dense yet tender crumb made for a nice balance of textures against the apples. It is not a tall cake - after all James Patent does call it a torte - but to me it seems to lean more towards cake.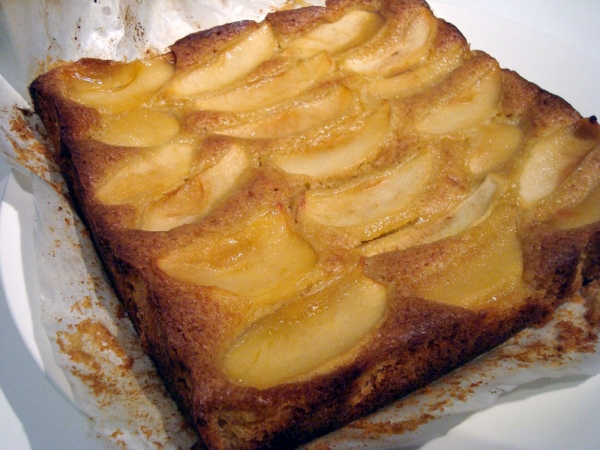 This is a nice and prettier alternative to the usual apple cakes that you mix chopped apples into. It really shows off the fruit and looks like more effort than it really is.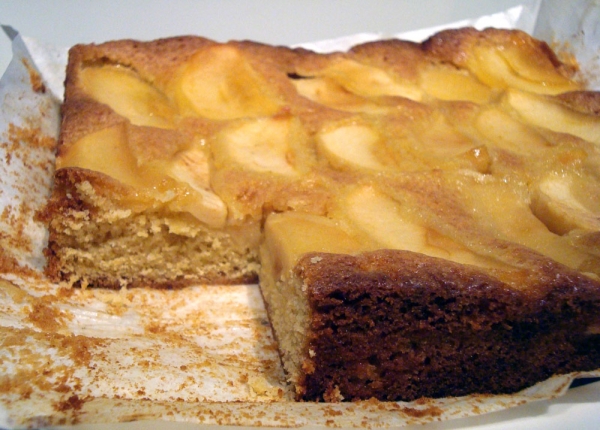 Honeyed Apple Torte
9" square or round pan | adapted from Baking in America
1/3 cup honey 2 tbsp lemon juice 3 medium-firm apples, sliced 1 1/4 cups flour 1 tsp baking powder 1/4 tsp salt 6 tbsp butter, room temperature 3/4 cup sugar 1 tsp vanilla 1/4 cup brown sugar 2 eggs 1 tbsp sugar 1/2 tsp cinnamon 1. Simmer the honey, lemon juice and apples together in a skillet over medium, stirring gently and frequently until apples are tender. Drain and cool, reserving honey liquid for the cake. 2. Preheat oven to 350 degrees F. Grease a 9" square or round pan. Combine dry ingredients in a bowl. Set aside. 3. Cream together butter, sugar, vanilla and brown sugar. Add honey liquid from step 1 then add eggs and beat. Add dry ingredients and mix just to combine. Do not over mix. Scrape into prepared pan and arrange the cooled apple slices on top, pressing them down into the batter slightly. Sprinkle sugar and cinnamon evenly on top. 4. Bake for 1 hour or until gently puffed and golden brown and toothpick comes out clean.