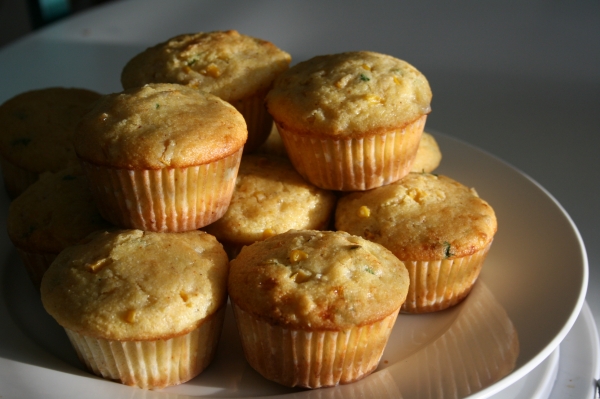 Jill of
My Next Life
picked Corniest Corn Muffins for this week's Tuesdays with Dorie bakealong.
I added about 1/2 cup chopped fresh cilantro and 1/2 tsp dried chipotle powder. Not being a cornbread fan, these muffins were surprisingly better than I expected. I loved how the cilantro gave a burst of color with the kernels of corn peeking through. The texture from the juicy kernels against the soft, fluffy muffin was really pleasant. The chipotle gave these slightly sweet muffins a nice kick. Next time I might add some chopped jalapenos and grated cheese too. Check out Jill's blog or Dorie's Book,
Baking: From my home to yours
, for the recipe!