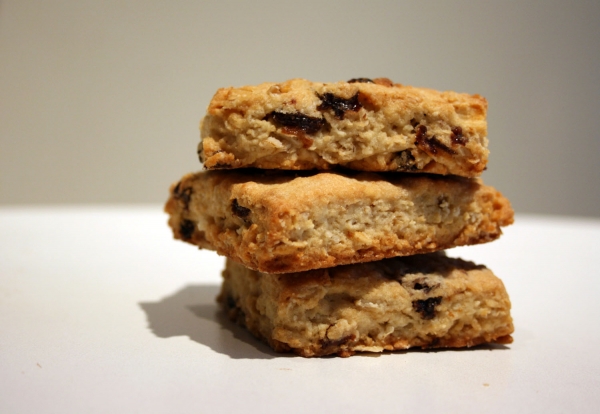 Patricia from Life With a Whisk chose Oatmeal Nutmeg Scones on page 30. Check out her blog or Dorie Greenspan's book for the recipe. It's a recipe that is easy, quick and good to have in your baking repertoire.I opted for cinnamon instead of nutmeg and added some raisins, making these taste a little like oatmeal raisin cookies. I like the texture of the oatmeal in these delicious scones - a little coarser and crumblier than regular scones. They remind me of oaty, scottish scones.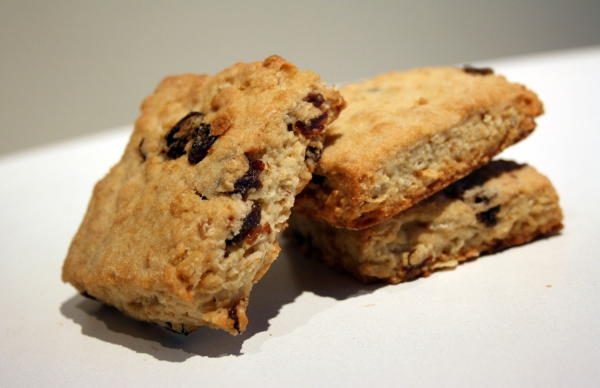 I made a baked goods platter for a staff meeting. These were one of the items on the platter along with super-
chewy chocolate chip cookies
,
cinnamon buns
,
walnut banana bread
, raspberry bars and marmalade crumb bars (recipes to come).