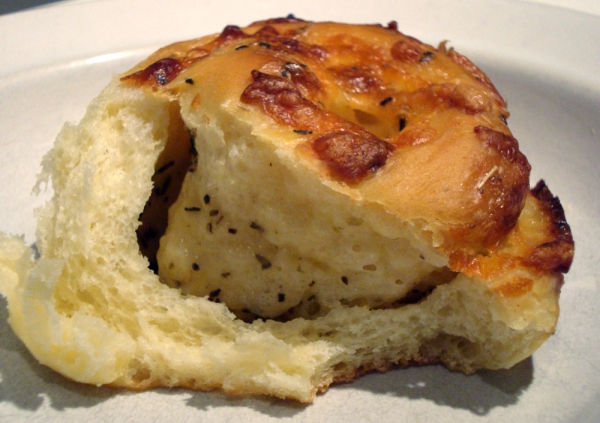 These rolls start out with regular plain pizza dough (homemade or storebought) and get filled with a delicious mixture of crispy, crumbled bacon, and then sprinkled with tex-mex cheese (or use a mixture of sharp cheddar and jalapeno jack cheeses).They can be made bigger for a portable meal or smaller for irresistable appies. Nobody can resist these tasty littflavor-packed bite-sized treats. Cheese, bread and bacon. What's not to love?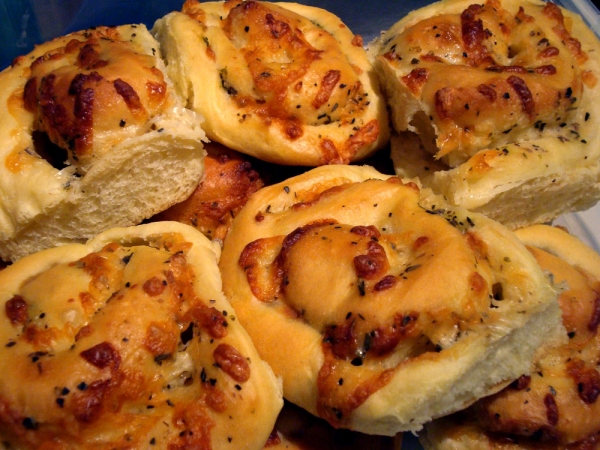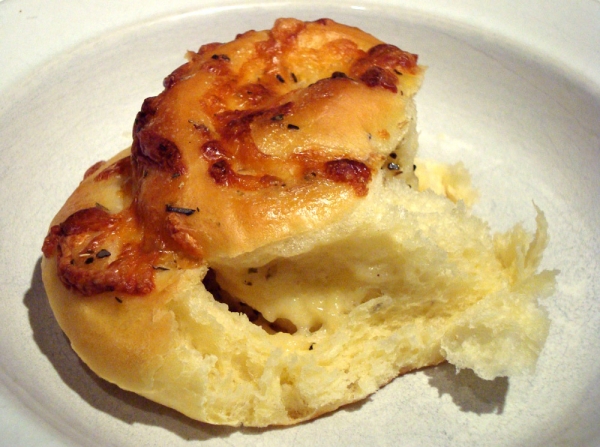 Jalapeno Bacon Cheese Bites
Makes 14
1 lb pizza dough, homemade or storebought2 Jalapeno Peppers, halved, seeded, blanched, and sliced 1 1/2 tsp Olive Oil Sea Salt Coarsely Ground Black Pepper 1 tsp Mixed Dried Herbs (Oregano, Parsley, Basil) 3 slices cooked, crumbled bacon 1/2 cup Tex-Mex Shredded Cheese Blend 1. Center a rack in the oven and preheat the oven to 400 degrees F. 2. Press down the dough on a lightly flour surface. Then pull and stretch the dough into a rectangular shape. 3. Spread the oil onto the dough, and gently press it into 14 x 8 inch rectangle. Then sprinkle some sea salt, mixed herbs, bacon, black pepper, and scatter the cheese, and Jalapeno peppers on top. 4. Roll up the dough as tightly as you can. Pinch both ends, and slice the log into 3/4 to 1-inch rounds. Place the rolls on the baking sheet, cut side up, and bake for about 18 to 20 minutes, or until the cheese has melted, and light golden brown in color.