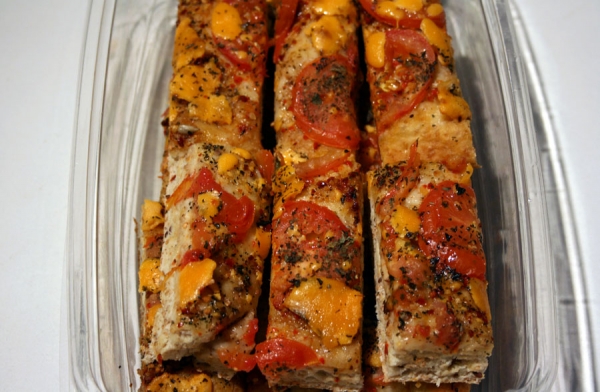 Today is crisp, cool cold, and clear. It's got that icy, Christmassy feel to it already. Hmm... this probably also has to do with the Christmas merchandise lining the shelves of most stores and the Lindt advent calendar that is already calling my name. I had a few people over and after baking the bread I cut it into strips and served it in a towel-lined basket. It was the perfect savory snack for the occasion and the weather. Even if you're afraid of yeast breads, this one is as easy as it gets.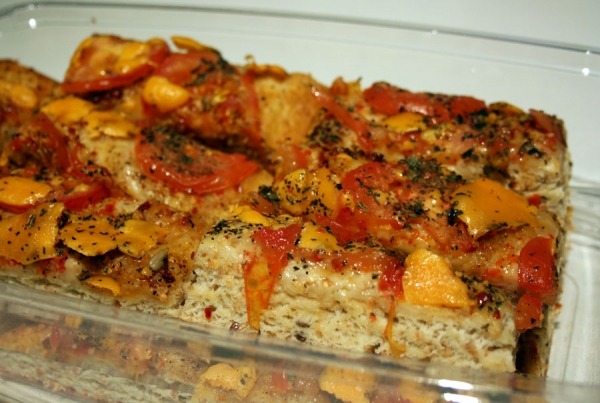 This year I'm determined to get prepared early for the holidays. Believe it or not, one thing I often run out while entertaining is chairs for my guests. My plan is to get extra
barstools
for around my kitchen island. I like the homey, informal feel and the subtle invitation to gather round the kitchen. On the weekend I found myself on another one of CSN's online stores -
allbarstools.com
. Click on over there if you get a chance and check out their selection. They have everything from backless, metal, wood, contemporary, classic, etc!
As nice as it is to have holidays attached to weekends, every now and then it's fun to have them in the middle of the week just to break up the routine and get an energy boost. With the Remembrance Day Holiday yesterday, today I'm having one of those days where I keep thinking, 'What day is it?". I'm just glad it feels like a Monday while it's actually a Friday instead of the other way around :)
Tomato Cheddar Foccacia
adapted from allrecipes.com
1 tsp sugar
1 (.25 ounce) package active dry yeast
1/3 cup warm water (110 degrees F/45 degrees C)
2 cups all-purpose flour
2 tbsp olive oil
1/4 tsp salt
2 tbsp fresh basil, chopped (or 1 tbsp dried)
1 tomato, thinly sliced
1-2 cups cheddar cheese, grated
1. In a small bowl, dissolve sugar and yeast in warm water. Let stand until creamy, about 10 minutes.
2. In a large bowl, combine the yeast mixture with flour; stir well to combine. Stir in additional water, 1 tablespoon at a time, until all of the flour is absorbed. When the dough has pulled together, turn it out onto a lightly floured surface and knead briefly for about 1 minute. Lightly oil a large bowl, place the dough in the bowl and turn to coat with oil. Cover with a damp cloth and let rise in a warm place until doubled in volume, about 30 minutes.
3. Preheat oven to 475 degrees F (245 degrees C).
4. Deflate the dough and turn it out onto a lightly floured surface; knead briefly. Pat or roll the dough into a sheet and place on a lightly greased baking sheet. Brush the dough with oil and sprinkle with salt and basil. Lay the tomato slices on top and cover with cheese.
5. Bake focaccia in preheated oven for 10-20 minutes, depending on desired crispness. 10 minutes for moist and fluffy, 20 minutes for crunchier and darker. Cut into 1 1/2" wide strips and serve.