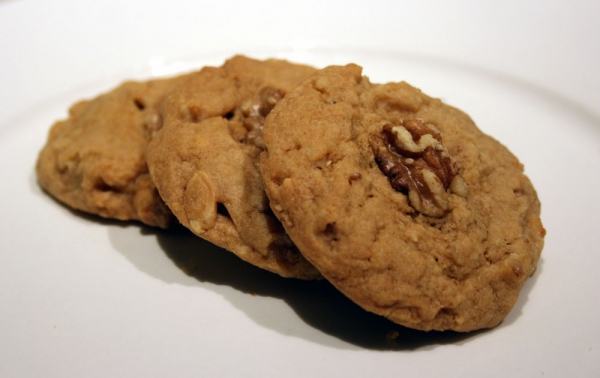 Subtly sweet, the walnuts shine in this recipe with their delectable crunch contrasting against the chewiness of the surrounding cookie. They are a delicately flavored cookie and a nice change from chocolate chip. In this book,
400 Sensational Cookies
by Linda J. Amendt, there is a whole section of "dream cookies" which use instant pudding mixes to give them a light, chewy, dream-like texture. I had seen pudding mixes in cakes before, but never in cookies. Let's just say, I'm a believer - these cookies were loved by all who tried them.
Besides being yummy in cookies, walnuts do wonders for your health and include the following benefits:-A rich source of omega-3 fatty acids which improve cardiovascular health and provide anti-inflammatory benefits.-Ellagic acid in walnuts is an antioxidant compound that boosts the immune system and has anticancer properties.-Contain melatonin which is a powerful antioxidant and induces a good night's sleep.-Reduce total cholesterol in the body.-Excellent source of a proteins, fiber, B-vitamins and minerals (iron, magnesium, phosphorus, copper and manganese). -Walnuts are also called 'brain food' not only due to their wrinkled appearance that resembles the brain, but also due to the fact that they contain high levels of omega-3 fatty acids. Nearly 60% of our brain is rimarily omega-3 fatty acids. -Improve bone health. -Reduce the risk of Alzheimer's by arresting the formation of the amyloid plaques that are found in the brains of patients.-Has the perfect ratio of omega-6 to omega-3 fatty acids, which is 4:1.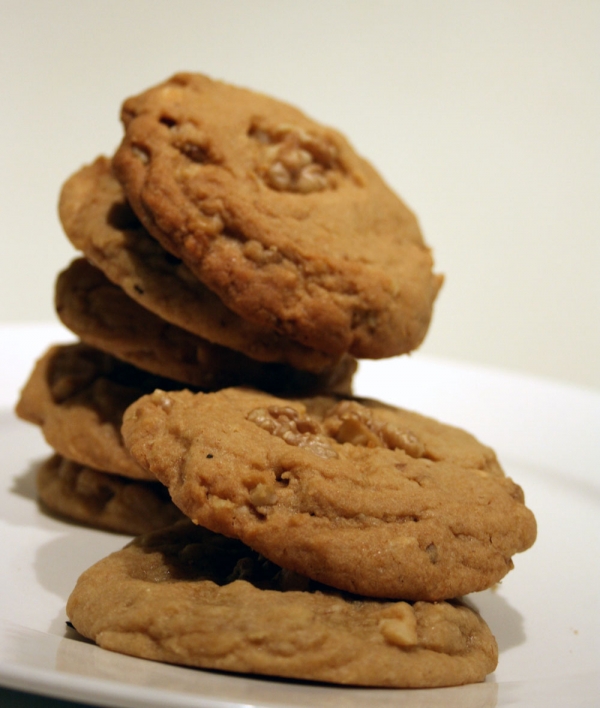 Maple Walnut Dream Cookies
Makes 36 | 400 Sensational Cookies
2 1/4 cups flour 1 pkg (3.4oz/102g) instant vanilla pudding mix 1 tsp baking powder 1/2 tsp baking soda 1/4 tsp salt 1/2 cup butter 1/2 cup shortening 1 cup brown sugar 2 eggs 2 tsp maple flavoring 1 tsp vanilla 2 1/2 cups chopped walnuts plus 24 whole walnuts for topping