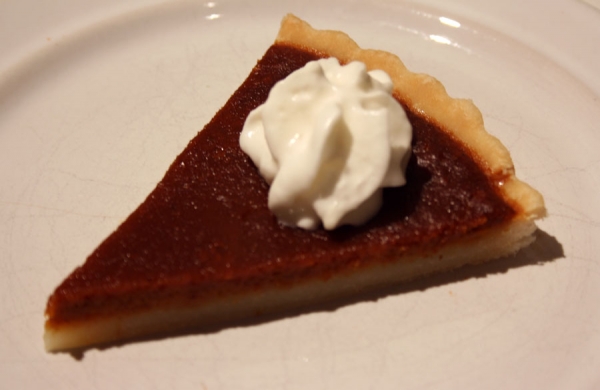 This week's recipe was chosen by Janell of Mortensen Family Memoirs on pages 322-323.
It features a sweet, caramel twist on your standard pumpkin pie.
Dorie said to go dark with the caramel. I think I went a little TOO dark! There ended up being some blackened bits that I didn't scrape into the final product. I was afraid that the whole thing would taste like burnt sugar, but my fears were soon alleviated when I tried the first forkful.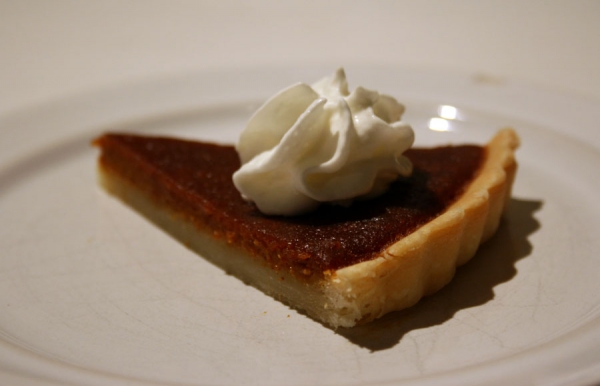 I'm still trying to accustom myself to the texture of pumpkin pie. I love pumpkin spice-flavored treats like pumpkin cheesecake and pumpkin loaf, I just don't like the custardy texture of pumpkin PIE. I opted to make 2 thin 8" tarts instead of 1 deep 9" pie. The ratio of sweet, buttery crust to rich, complex pumpkin filling was just right for me.
Bonus: My kitchen smelled soooo good. It trumped any pumpkin pie Yankee Candle I've ever smelled :)