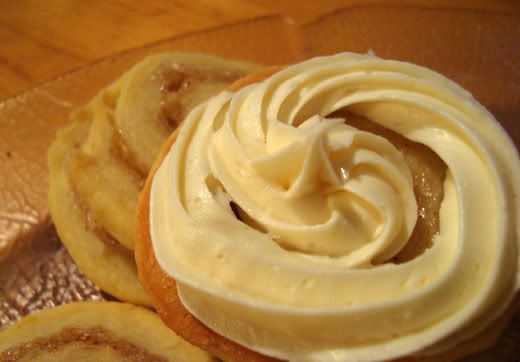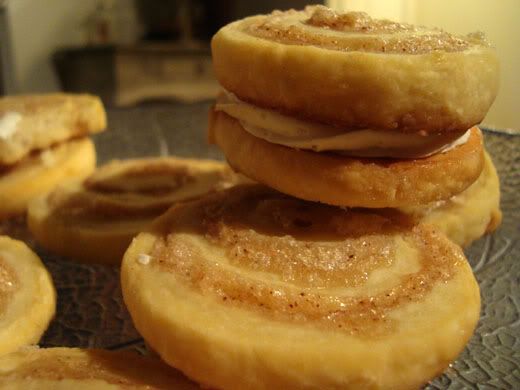 December is definitely moving along quickly!!! We put up our tree but haven't done gingerbread houses or gone to see Santa yet. The nice thing is that I've done most of my Christmas shopping. I hate wrapping gifts though and usually procrastinate giftwrapping as long as I can. I'm kind of a tree hugger so I think that passive-aggressively comes into play. I hate all that wrapping paper being wasted and would honestly rather receive a gift wrapped in newspaper/old magazines.
To make these cookies I used a Recipezaar cookie dough for
Cream Cheese Cut-Outs
. Next I rolled it out, sprinkled a white sugar-cinnamon mixture on it, chilled it, sliced and baked at 375 degrees F for 10-15 minutes. When they were cool I made sandwich cookies filled with a thick, cream cheese frosting. I think sugar cookie dough would work equally well here although the cream cheese gives a nice tang to the dough to offset the cinnamon sugar sweetness.