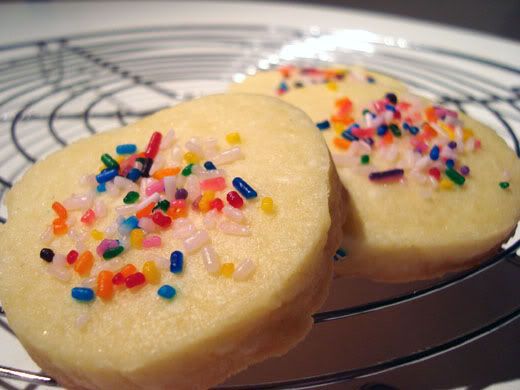 Barbara of
Bungalow Barbara
picked Sablés, pages 131-133, for this week's Dorie recipe. Thank you Barbara!!! These are perfect for the holidays and my son gobbled up 3 cookies the moment they were cool enough to pick up off the pan.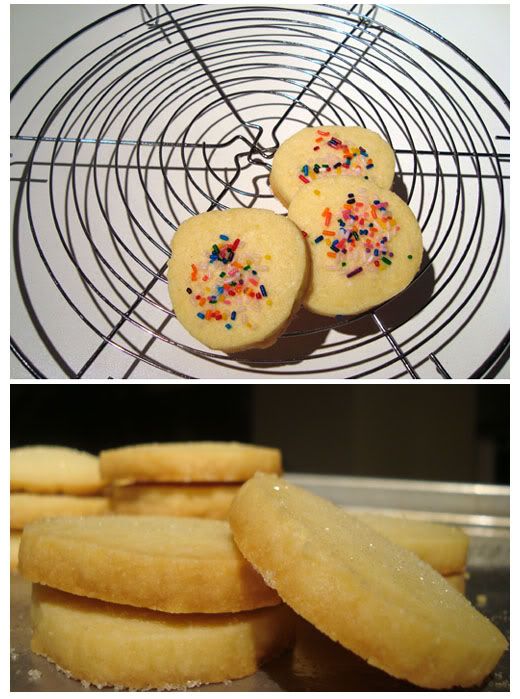 Dorie says that in France the sable cookie is so common it is viewed the way we do our chocolate chip cookie. Well, I better move to France then, 'cause I could eat these little rounds every day. The buttery flavor really sings and they are tender yet flaky all at once.
While these were nice for a change, I think I will still stick to my regular tried-and-true
shortbread
from Nancy Silverton's La Brea recipe book.