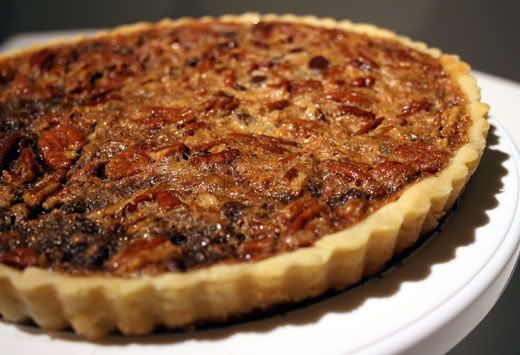 This was chosen by Beth of Someone's in the Kitchen with Brina. Dorie calls it: "My Favorite Pecan Pie" found on page 327.
I loved the addition of chocolate chips and the flavor twist from the cinnamon and espresso. I was skeptical to begin with because to me those flavors combined with my idea of pecan pie didn't seem to mesh well together but silly me I should have had more faith in Dorie. It turned out to be complex tasting with great texture and beautiful presentation.
I chose to make this in a 9" tart pan so the ratio of crust to filling would be less. I had a little left over filling which I baked in mini muffin tins with leftover pastry scraps too. Those became my little tasty morsels for snacking while pottering about the kitchen.